Reviews
See what customers of Little Abner's have to say about us.
We'd love to hear what you have to say – follow the link below to review us on Google or leave a review right on the website!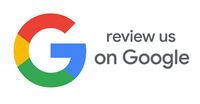 Little Abner's Liquors
Average rating:
16 reviews
Google Review by Michael A.
Feb 20, 2021
Friendly!
Willing to special order, and they offer delivery. Friendly as well!
Google Review by Missy W.
Jan 31, 2021
Best Service
Best service, locally owned.
Jan 30, 2021
My Go-To Liquor Store
Always a good selection of IPAs, and the staff is consistently friendly, helpful, and nice to chat with. Really happy with this as my go-to liquor store.
Oct 1, 2020
Always Friendly and Helpful
Great store - always friendly and helpful. They have the best rum - Gold Lil' Abners (I can't remember the exact name but it is their label). And they offer delivery!
Google Review by Anthony L.
Sep 14, 2020
Friendly Service and Ice Cold Beer
Great. I stop in when in the area. Good prices, friendly service, and ice cold beer.
Google Review by William W.
Sep 3, 2020
Coldest Beer in Town
Always great service and coldest beer in town.
Google Review by Robert T.
Aug 22, 2020
The Best
Best liquor store ever - Bill is the best.
Google Review by Michael B.
Jun 1, 2020
Amazing Local Liquor Store
Amazing local liquor store. Selection is sized to the footprint of the place. They offer student discounts to UMBC students and they are right next door to a good pizza place. Stop by Mike's, grab a slice, and then head over to lil Abner's for your evening libations.
Apr 25, 2020
Great
Great locally owned shop!
Google Review by Margaret P.
Mar 2, 2020
A Great Selection
It's a small place, but they have a great selection. I mentioned that I wanted a particular Vinho Verde and the owner bought it and had it the next day...and they have excellent prices. It's worth it to go out of the way to go there.